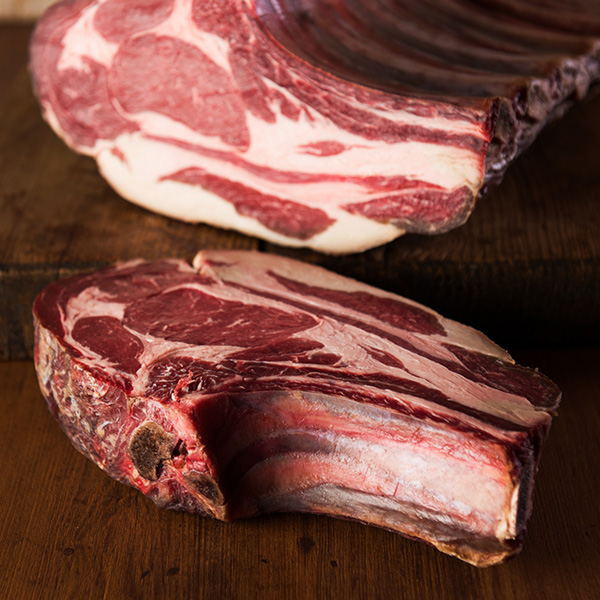 Ocean Beef Bone-in Ribeye
Ocean Beef is produced from cattle raised in the South Island of New Zealand. The Angus breed is grass-fed for 18 months in lush green pastures before being grain-finished on locally produced barley and wheat at the Five Star Beef Feedlot in Wakanui, located along the coastline of the central Canterbury Plains. The bone-in ribeye reaches WAKANUI GRILL DINING ■ BAR ■ TOKYO three weeks after being dispatched from the plant, where it is dry aged for a further three weeks in the restaurant's own aging room. The result is a tender, juicy cut of the best-quality beef.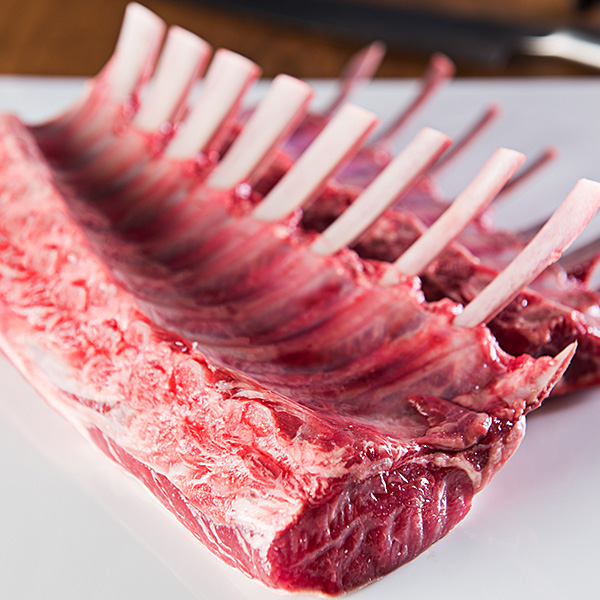 WAKANUI Spring Lamb
Lambs are born in spring in the South Island of New Zealand and are raised for approximately six months on the highly nutritious spring pastures. The meat is then aged for around four weeks until reaching its peak flavour, at which point it undergoes quick freezing. This process ensures that the optimum flavour of the lamb can be enjoyed year-round, and was developed by WAKANUI specifically to supply customers in Japan with only the finest lamb.
Around 90% of WAKANUI customers begin their meal by ordering a grilled lamb chop to enjoy with their first drink, making this the WAKANUI style of enjoying lamb.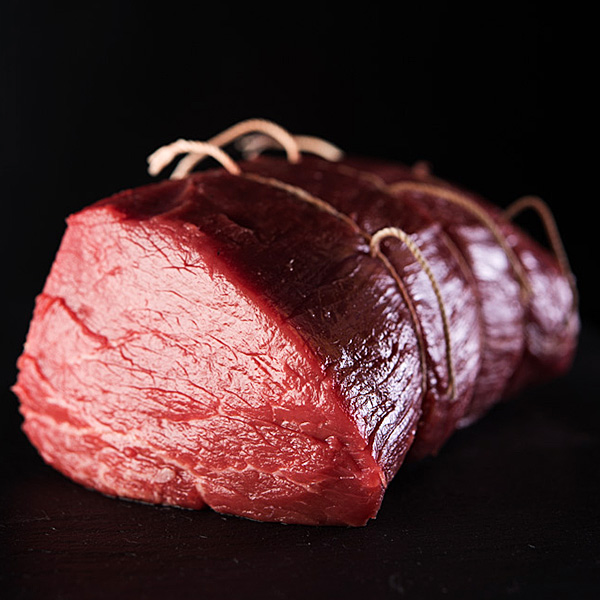 Grass-fed Fillet
The fillet is raised only on protein-rich grass in the South Island of New Zealand. This cut is one of the most popular, known for its tender red meat and the same lean healthiness as lamb.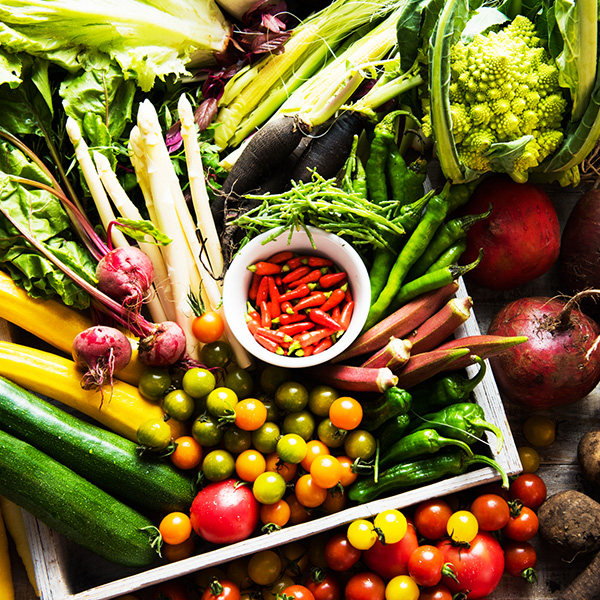 Enjoy Carefully Selected Vegetables with the Finest Meat
WAKANUI GRILL DINING ■ BAR ■ TOKYO takes pride in its careful selection of ingredients. We choose only the freshest, safest vegetables to accompany the finest of meat. Our appetisers feature an abundant array of organic vegetables sourced directly from producing areas.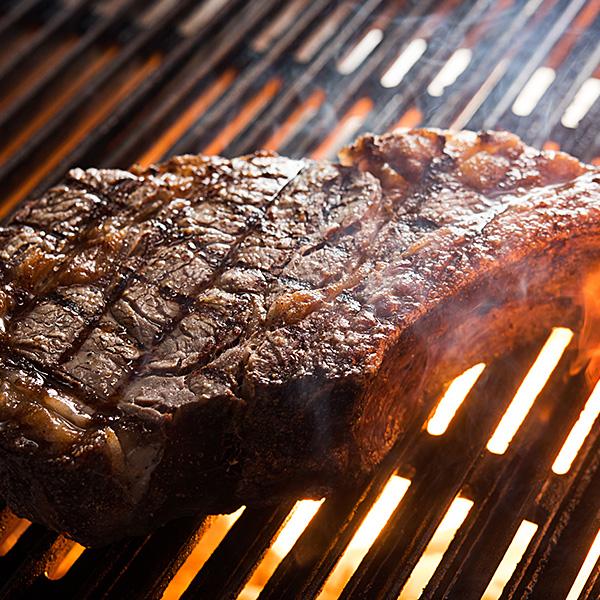 Charcoal Grilling
The original flavour of WAKANUI steak comes from a grilling method using charcoal, perfected by highly skilled chefs.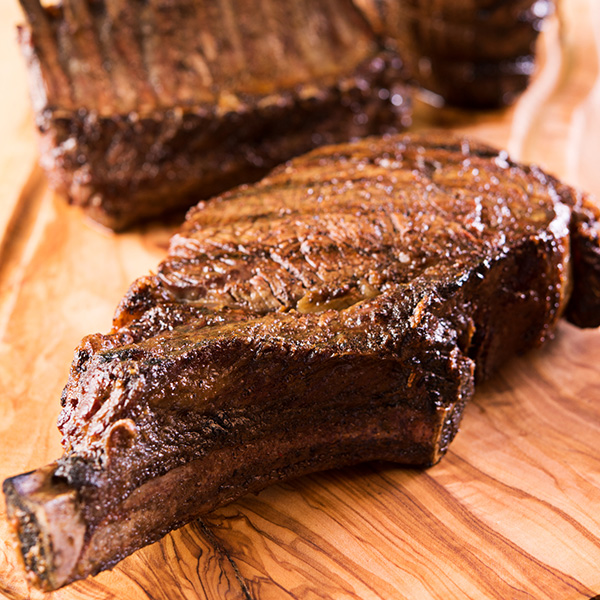 The WAKANUI dining style is to select a variety of main dishes to be shared among your party, with each dish contributing a unique and delicious flavour.
DINNER MENU
LUNCH MENU